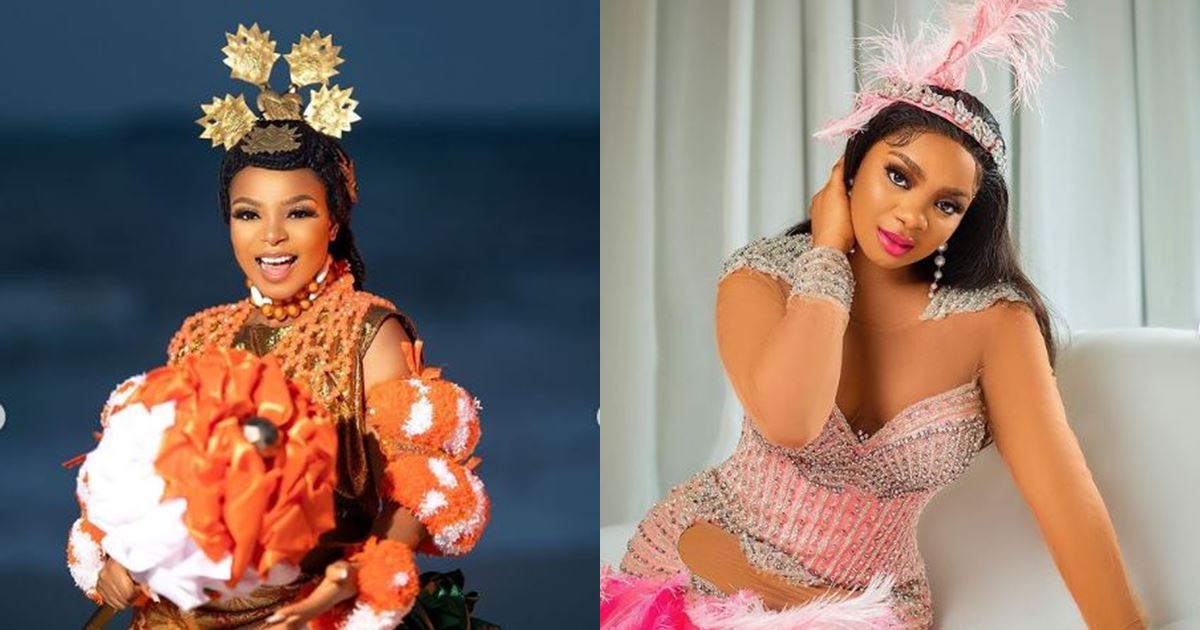 Reality star, Queen Mercy Atang has penned an appreciatory note to the organizers of Big Brother Naija for availing her of the opportunity to participate in the show.
This emotional piece is coming after the Reunion show came to an end on Friday, 17th June.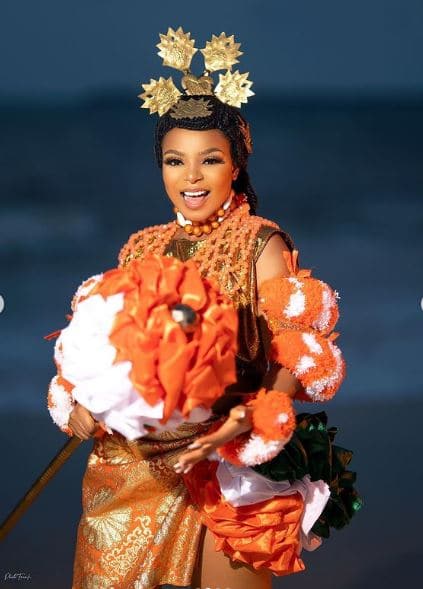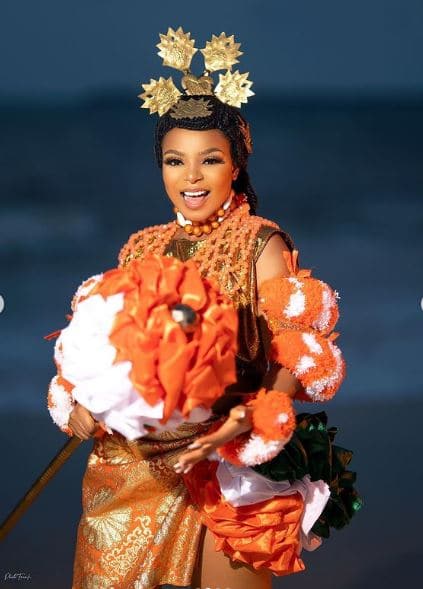 The ex-beauty queen recounted how she got into the house two weeks late alongside three other housemates but was lucky to have stayed in the house for quite a long time.
She went on to cast her mind back to the lockdown era where she was confined to her house due to the pandemic. According to her, this period was a very tough one for her, but she kept pushing and at last achieved her dream of starring in the BBNaija show.
Sharing the post, she wrote:
"What a journey it has been for me, I'm filled with so many emotions.
I'm happy and thankful to @bigbronaija @dstvnigeria for the opportunity given to me to be on the show.
First as you all know, I came into biggie's house 2 weeks late.
I stayed in the lockdown house longer than others did. One full month in there, God's grace kept me there…
it was a long journey for my self @michael042sm @mrkayvee we thank God finally we got in. Thank you biggie 🤗
I can recall my stay in the lock down house. All I did was cry, pray, work out, look out the window, and wish I could step out.. unfortunately I couldn't. That was when I realized what freedom really meant. I was literally running mental. I was loosing my mind. My anxiety was dealing with me. I wanted to give up. I wanted to go back home to my mom. But then one thing kept ringing in my head. Who will believe my story. That I was close to getting into biggie's house but I opted out. Literally No one lol.
Secondly Queen do you really want to give up after coming this close, do you want to do this next year? The answer was No. So I fought my anxiety, I fought my fears, I fought the noises in my head that kept telling me to quit and I made it to the house💃."
See below: